Heat waves come every year. After a certain point, the extreme temperatures make you cranky. You're sick of sitting inside listening to the air conditioner run. You want to be outside and actually enjoy it. Summer travel ideas to escape the heat employ one of three strategies: go to a coastal area, go to the mountains, or head north.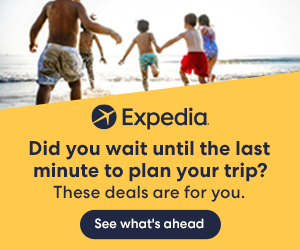 Cool Off on a Coast
People have flocked to ocean coasts and inland lakes to escape the heat for generations. On the Pacific Coast of the United States, the temperatures trend much cooler than inland. When I lived in Northern California, the summer temperatures in the Sacramento Valley routinely hit the triple digits, but only a short distance away on the coast the daytime temperatures would be in the high 60s or 70s.
The deep waters on the Pacific Coast are very cold and produce cool winds that hit the coasts. For many people in California, Oregon, and Washington, a trip to a beach town satisfies the need to cool off.
The Atlantic and Gulf Coasts of the Eastern United States do not have such extreme temperature changes compared to inland areas. The hot and humid heat that builds over the Gulf of Mexico steams much of Texas and the Southeastern United States.
Even so, the breeze coming off the ocean will feel much more refreshing compared to the sultry conditions inland. The same goes for the Atlantic Coast. Salty ocean breezes cool the tempers of cranky heat wave victims.
You can also find cooling coasts in the interior of the continent at the Great Lakes. The temperatures on the shores of these large inland fresh water seas trend lower than inland areas. On top of this, many of these Great Lakes beach towns are far enough north that their temperatures will be lower than the Southern United States no matter what. For many people living in the interior or south of the country, the Great Lakes or Rocky Mountains offer the closest hope of relief from the heat.
West Coast Beach Towns in Washington
Port Townsend
Ocean Shores
Anacortes
West Coast Beach Towns in Oregon
Cannon Beach
Newport
Florence
Bandon
West Coast Beach Towns in California
Crescent City
Fort Bragg
Carmel-by-the-Sea
Half Moon Bay
Santa Cruz
Ventura
Santa Barbara
Laguna Beach
Newport Beach
Encinitas
Atlantic Coast Beach Towns
Delray Beach, FL
Folly Beach, SC
Carolina Beach, NC
Tybee Island, GA
Bethany Beach, DE
Barnegat Light, NJ
Long Beach, NY
Charlestown, RI
Provincetown, MA
Nantucket, MA
Chatham, MA
Ogunquit, ME
Bar Harbor, ME
Great Lakes Beach Towns
Ashland, WI
Bailey's Harbor, WI
Milwaukee, WI
Sheboygan, WI
Two Harbors, MN
Grand Marais, MN
St. Joseph, MI
South Haven, MI
Grand Haven, MI
Traverse City, MI
Charlevoix, MI
Mackinaw City, MI
Alpena, MI
Oscoda, MI
New Buffalo, MI
Copper Harbor, MI
Seek Higher Elevation
If you're not the type who likes sand and water, then the cool slopes of mountains provide a haven from the higher temperatures in the lowlands. Temperatures cool as elevation increases from sea level. Aside from various geographic and climatic factors, temperatures are lower at higher elevations due to decreased air pressure. The air thins as you go up in elevation. Less air produces less air pressure, which does not hold as much heat as thick air at sea level with higher pressure.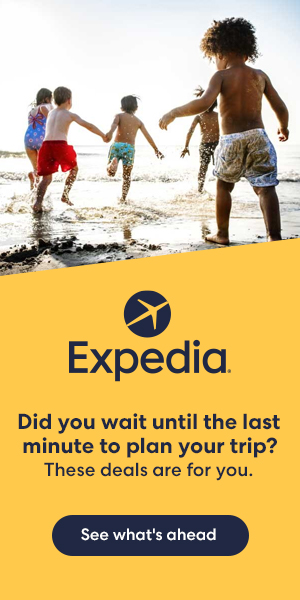 Mountain resorts occupy many mountainous areas. They attract tourists who want to enjoy the beautiful remote views and escape the summer heat.
If you live near any mountainous areas, the tourist towns in high mountain valleys provide great summer travel ideas to escape the heat. You can relax in small towns or go hiking on wilderness trails. Lakes are often present as well where you might go swimming, fishing, or boating.
Mountains can beat the heat even in grim, broiling desserts because higher elevations create alpine oases.
For example, even in broiling Arizona, the city of Flagstaff, AZ, at 6,909 feet of elevation has much more tolerable temperatures than lower elevation areas of the state.
On July 13, 2023, the forecast for Flagstaff was a high of 88 and an overnight low of 61.
Compare this to the temperature forecast for Phoenix on the same day of a brutal 112 high and overnight low (if you can call it that) of 95.
Destinations with higher elevations are located throughout much of the United States, especially the Western United States. A few places in the Appalachian region, Ozarks, and Northeast have modest mountains that will have cooler temperatures than the lowlands.
Popular Mountain Town Destinations
Asheville, NC
Aspen, CO
Big Sky, MT
Bozeman, MT
Estes Park, CO
Gatlinburg, TN
Highlands, NC
Hood River, OR
Jackson, WY
Lake Placid, NY
Leavenworth, WA
Mammoth Lakes, CA
Park City, UT
South Lake Tahoe, CA
Steamboat Springs, CO
Stowe, VT
Sun Valley, ID
Taos, NM
Vail, CO
Whitefish, MT
Travel North to Escape the Summer Heat
In the Northern Hemisphere, temperatures decline as you travel farther north. For this reason, people in the South and Southwest often plan vacations to northern states, like Michigan, New York, Montana, or Washington in the summer.
Canada also has some good options when you're looking for summer travel ideas to escape the heat. It's not the Great White North in the summer. It's just a place with cooler summers than what you may be enduring at your more southerly location.
You could take a big city vacation to Toronto, Montreal, or Vancouver or go to Niagara Falls on the border. Niagara Falls is a major tourist destination, but even so the falls are spectacular and the summers are moderate compared to many other places in the United States.
Outside of Vancouver, British Columbia attracts tourists with coastal rainforests, green valleys, lakes, and gorgeous mountains.
Farther inland in Alberta, you reach the Canadian Rockies where you get the benefit of alpine lower temperatures and a far north location. Outdoor lovers appreciate Jasper National Park.
On the Atlantic Coast, you can tour the remote beauty of Cape Breton Island in Nova Scotia or go to Prince Edward Island.
Summer Travel Ideas to Escape the Heat
Ideally, you'll plan ahead and book accommodations at a cool weather location before the rooms sell out because demand will be high once heat waves hit.
Last-minute adventures are possible though. You can take a road trip north to a coast or mountains. Even if it's just a day trip, a break from blistering heat will be good for your health and mood.
Related articles:
Cons of Going Camping According to Someone Who Hates Camping
The Pros of Going Camping According to Someone Who Hates Camping
Move Travel Home Publishes Free Travel Safety Guide
How to Plan Your Own Ghost Adventure – Travel With a Paranormal Twist