Some towns and cities have established themselves as spooky travel destinations to attract Halloween lovers. These locations often have a haunted or horrifying history, but all of them are home to Halloween-oriented attractions and events, like costume parties, ghost tours, or haunted scream parks.
Find a vacation rental for your Halloween trip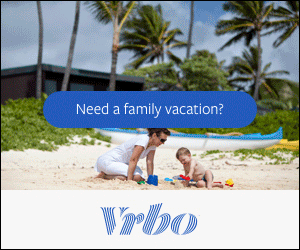 Whether you like to dress in costume, contemplate the paranormal, or both, you have many Halloween travel destinations to choose from. You'll notice that most of these Halloween towns are clustered in the Northeast and South due to their greater historical age compared to other areas of the country. The more history you have the more likely it is that you have some haunted history.
A town does not necessarily have to highlight its horrifying past to serve as a Halloween travel destination. I lived in Chico, California for 12 years, and it was known regionally as a party destination for Halloween. Thousands of people would descend on the town and a big impromptu parade of people, mostly in costume, would occupy the downtown area. The times I went, I thought it was a blast to see so many people in costume having a good time. Of course the city worked to put a kibosh on the whole thing, but success appears to have been limited judging from this local news headline from the 2022 Chico Halloween.
The crowds that come to Chico for Halloween illustrate the big demand that exists for places to go to celebrate the holiday. People want to wear costumes, experience haunted locations, and sometimes hunt zombies.
And many places happily give the people what they want.
Spooky Travel Destinations
New Orleans, Louisiana
If the drunken throngs at Mardi Gras have never appealed to you, try visiting New Orleans for Halloween.
A long history riddled with wars, hundreds of years of slavery, and Voodoo traditions underpins the city's spookiness. As a tourist city, New Orleans has inspired many Halloween attractions.
Get ideas for your Halloween trip to New Orleans from these websites:
Vampire Tours from Haunted History Tours
List of New Orleans Ghost Tour Companies
Salem, Massachusetts
This town has enduring infamy for hanging 19 so-called witches during the period of June 1692 to May 1693. Many others suffered imprisonment due to accusations of witchcraft inspired by the colonists' European traditions of hunting and persecuting witches, who were normally women, people with alternative lifestyles, or people who had valuable assets that could be seized.
In the spirit of working with what you've got, the town has embraced its brutal past and actively welcomes people who want to visit spooky Halloween destinations.
The New England settings provides a perfect backdrop for:
Halloween parades
Costume contests
Ghost tours of historical locations
Salem Witch Museum
Rent a vacation rental near Salem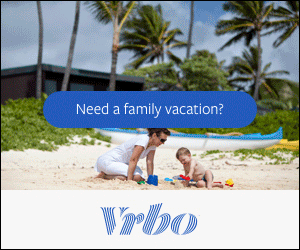 Savannah, Georgia
Founded in 1733, Savannah, Georgia started as the colonial capital of the area. The ensuing 290 years have resulted in numerous hauntings.
The city boasts of being the most haunted city in the United States. A sampling of its ghostly history includes:
Hamilton-Turner Inn, known for a male cigar-smoking apparition and the unnerving giggling of unseen children.
The Pirates' House, the scene of countless men getting Shanghaied into service on the seas.
Marshall House, served as a Civil War hospital for Union soldiers and the victims of yellow fever outbreaks.
Sleepy Hollow, New York
Yes, the location of Washington Irving's famous tale of the Headless Horseman is a real place, and the town happily welcomes visitors looking for spooky experiences on Halloween.
As a bonus, October is a gorgeous time of year to visit the Hudson River Valley of New York due to wonderful fall foliage, green fields, and historic towns.
The Halloween events in Sleepy Hollow include:
Great Jack O' Lantern Blaze, thousands of carved pumpkins lit up and on display among historic buildings.
Haunted Hayride, starts in downtown Sleepy Hollow and follows the route of Ichabod Crane as he was chased by the Headless Horseman.
Reading, Pennsylvania
For some people, Halloween is best celebrated by getting scared out of their wits. This desire fuels the Halloween terror festivals and scream parks where actors dress up as monsters and zombies and do their best to make you shriek like you're about to die.
Shocktoberfest in Reading, PA, has built up a strong reputation as an excellent haunted scream park over the past three decades.
You have many activities to choose from, including zombie hayrides, concerts, and tailgating, but the Prison of the Dead experience promises to induce nightmares as you tour a renovated, 50,000-square-foot former state penitentiary.
Halloween Is a Great Excuse to Travel
Halloween is a popular holiday because you have the freedom to celebrate it however you please. Or not celebrate it for that matter. There's no obligatory family dinners or expectation of buying gifts. People who are into Halloween are usually looking for a spooky experience or a costume party.
Halloween travel destinations put a new twist on your holiday planning. You can make a fall weekend getaway do double duty as a haunted Halloween vacation. Halloween travel is a perfect fit for people who like to visit historic locations.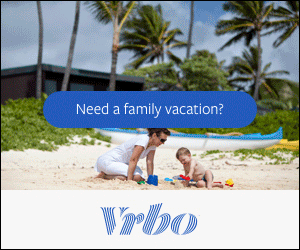 Related articles:
How to Plan Your Own Ghost Adventure – Travel With a Paranormal Twist
Sleep Divorce Travel Arrangements for Couples
Summer Travel Ideas to Escape the Heat
Can I Repair My Marriage With Vacation? Find Out When It Will Work